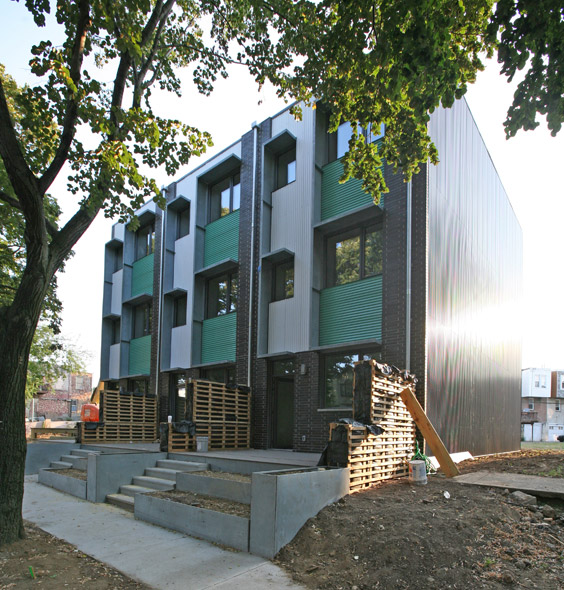 1735-1739 Belfield Ave. | Philadelphia | 19141
Architect: Plumbob LLC
Built 2012; 4-bedroom, 3-bath, 1920 square feet
Onion Flats: Co-developer with Raise of Hope/Designer/Builder.
Subsidized Single Family Townhomes Lender: Redevelopment Authority of Philadelphia
Belfield Homes is a 3 unit townhome development in North Philadelphia, in partnership with a Non-profit Community Service organization. On track to be the first certified Passive House certified homes in Philadelphia, this project will be a model for low income urban infill development, providing sustainable zero energy homes for those who can least afford the rising cost of energy. With a projected 90% reduction in energy consumption required for these homes, supported by a significant PV solar array, the entire project, above the foundation, will be built in a modular factory, while foundations are being constructed on site.